I am annexing photos of our arrival at Santiago de Compostela after our Camino de Santiago which we did in June 2016. The photos were taken on the next day of our arrival at Santiago, after 8 days trekking 168 kms from Fonsagrada, Lugo province. The trip was memorable, not one single bad moment, hard and gratifying. Keep up the good work. Thanks to your dedication, Lyceum Boys can still be in contact.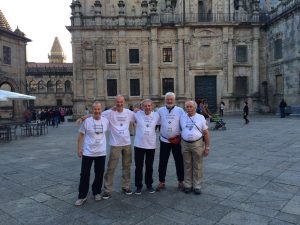 In the first photo, from left to right, David Zammit, Brian Fabri, Joseph Mercieca, myself, Noel Agius, and Philip Azzopardi in the Plaza del Obradoiro, in front of the Cathedral of Santiago de Compostela.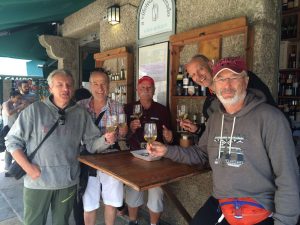 Second photo, from left to right, Joseph Mercieca, David Zammit, Philip Azzopardi, Brian Fabri, and myself, Noel Agius at the local market where we savoured Albariño wines and fresh seafood cooked on the spot, to celebrate the end of our pilgrimage.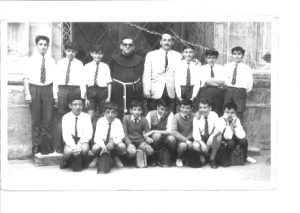 Third is our old 1963 Lyceum photo.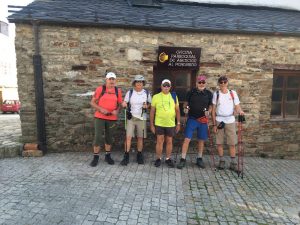 Fourth photo is our Day nº1, in Fonsagrada, infront of the first place where we signed our pilgrim's certificate. From left to right… Joe, David, Philip, Noel & Brian.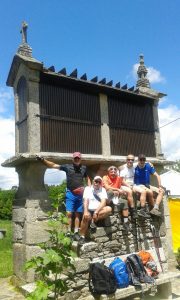 Fifth photo, having a break next to an "Hórreo", a granite and wooden structure where the farmers store their grain  safe from rodents and other scavengers, but with cool air passing through. From left to right, Noel, Philip, Joe, David and Brian in San Roman de Retorta.