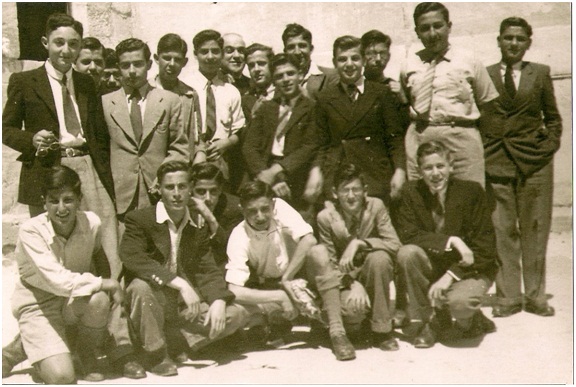 From left standing V Zampa, F Demanuele, J Schembri Wismayer, L Bonello Conti, G Borg Cardona, J Agius, Fr Borg, F Galea , P Vassallo, C Cuschieri, W Mangion, F Doublet, I Gerada, J Spiteri.
Squatting Prof Camilleri, J Mifsud, X Busuttil, E Tabone, F Laudi, L Vassallo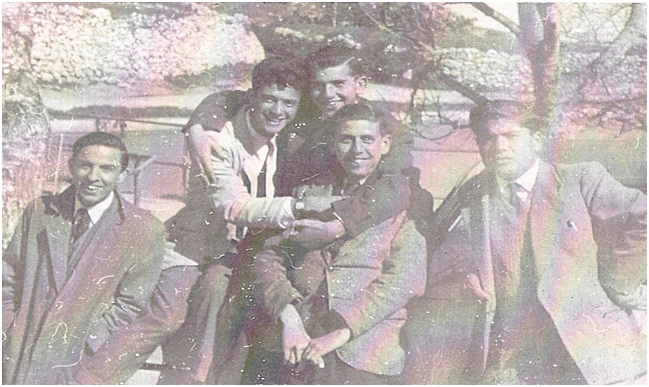 From L to R Mario Calleja, Lino Spiteri, John J Borg, John Consighio, A Cremona, Place Chadwick Lakes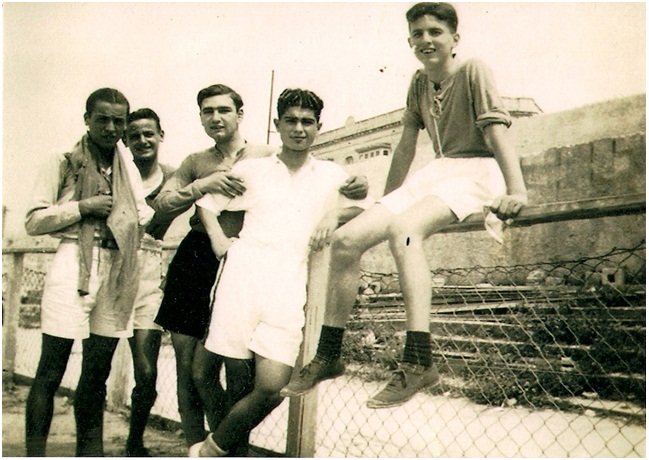 L to R W Muscat, C Darmanin, E Borg, E Sammut, G Harding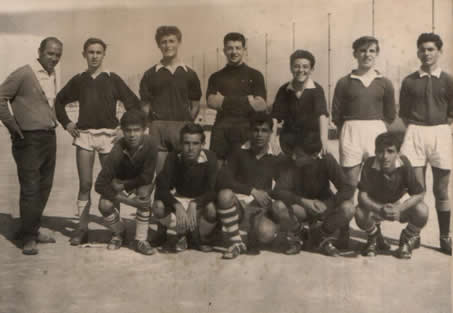 Maurice Bajona supplied this picture of the Lyceum Third Pick. The picture includes Josie (the caretaker), Charlot Buhagiar (deceased), Maurice Bajona and Harold Calleja. Others (not as in the picture) are George Zammit, Emmanuel Caruana, Anthony Cefai, L. Attard, Sunny Xerri, (?) Muscat and (?) Bilocca. George Bianchi (squatting on the right) has unfortunately suffered a disablement. Any help with replacing the questions marks and supplying the identity of the remaining unnamed footballer will be welcome.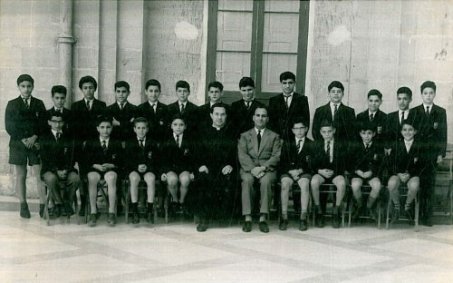 LYCEUM FORM 1C……………………………………………………….………………..YEAR 1962.
VENUE: VALLETTA LYCEUM – Merchants Street.
Students: Standing from left to right:
Lino Cutajar (Marsa)- Joe Cassar (Qormi)- Anton Camilleri (Zurrieq)-Harry Calleja (Gudja)- Ray Camilleri (St.Lucia)-Patrick Camilleri (Floriana-deceased)-Philip Camilleri (Msida)- Joe Cassar (Tarxien)- Emanuel Cassar (Zejtun)- John Cassar (Senglea)- Frans Calleja (Gudja)- Manuel Cassar (Mosta)- Albert Cassar (Valletta).
Sitting (Left to right) Lino Cefai (Vittoriosa) – Joseph Cassar (Vittoriosa) – Wallace Cassar (St.Lucia)- John Buttigieg (Sliema)- Fr.James (Headmaster)- Mr. (French Teacher)- Joe Cassar (Zurrieq)- Peter Cassar (Valletta) – David Cassar (St.Julians)- Renato Cefai (Sliema). Absent on the day is Edward Cachia (Sliema).
I am annexing photos of our arrival at Santiago de Compostela after our Camino de Santiago which we did in June 2016. The photos were taken on the next day of our arrival at Santiago, after 8 days trekking 168 kms from Fonsagrada, Lugo province. The trip was memorable, not one single bad moment, hard and gratifying. Keep up the good work. Thanks to your dedication, Lyceum Boys can still be in contact.