Vincent James Agius has written to the ALPS website to ask for help in possibly locating as many as possible of his former Lyceum schoolmates. Vittoriosa-born Vince was brought up in Birkirkara from the age of six and started attending The Lyceum at School Street, Hamrun, in 1945. There he attended Forms I to IV before being transferred to The Lyceum in Merchants Street, Valletta. He left in June 1951 from Form VI D.
Until he emigrated in March 1956 he was employed as a radio mechanic at the Signals Squadron of the British War Department in Malta. Now 75, Vince Agius lives in the suburb of Golden Grove, South Australia. He is married and has four children and five grandchildren.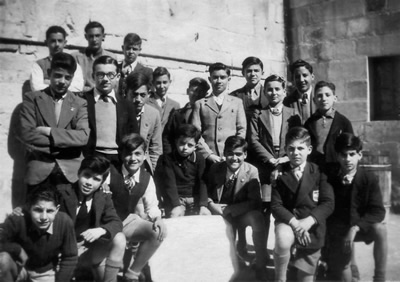 His first job in Australia was with the State Electricity Commission of Victoria at the Richmond Laboratories as a lab assistant and meter tester. During this period he attended a course of studies in Television Theory and Practical at The Marconi School of Wireless, Melbourne, which was to serve him in good stead as a TV technician after television started in Australia with the Melbourne Olympic Games of 1956. Since then he has had an immensely-varied career with various employers, including the Australian Army as a civilian, initially as a TV tester and then as a radio tradesman.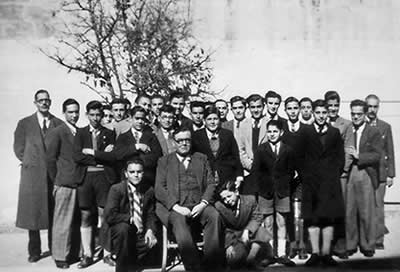 He was constantly on the look-out for opportunities for advancement and more exciting types of work, of which there were several. He eventually found his niche with the Department of Defence in South Australia. This involved the design and development of electronic equipment and trials support at Woomera rocket testing range, where Vince progressed from Technical Assistant through the Technical Officer grades and finally retired in July 1992 as a Senior Technical Officer with the Electronics Research Laboratory, Communication Division, Terrestrial Transmission Systems.
Vince says his employment for nearly 33 years with the Australian Department of Defence was to be the longest, most interesting and productive period of his life. He was required from time to time to travel to several locations all over Australia, taking part in trails and testing of equipment. He was awarded the Department of Defence 30 Years Service Medal.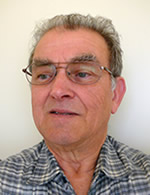 To celebrate the 60 years of defence science in Edinburgh (formerly Salisbury), South Australia, a 60-Year Reunion was held on 28th April this year, and he had such a wonderful time catching up with some of his old workmates that it started him thinking of how nice it would be to get back in touch with as many as possible of his Lyceum schoolmates.
Since he emigrated Vince has holidayed in Malta four times, the last time in 2002. He would still like to come back in the near future if his wife's health would allow it.
Vince has sent in the attached two photos, one taken with Form II F during scholastic year 1946/7 and the other with Form IV F in 1948/9, both at School Street, Hamrun. The excellent quality is only thanks to his prowess with scanning. He is sorry he cannot remember the names of all his former schoolmates, but will be overjoyed to be helped by any other visitor to the ALPS website. The third picture is, of course, self-explanatory.
Vince's e-mail address is vinagi@arcom.com.au