From Mr Tony Alexander Melbourne Australia. Born 1931
I came across videos about Malta which are displayed on ALPS Website. I also watched the Good Friday procession as well. I am enclosing a photo of me. Nothing like I was when I was there. What can one expect. I am now 81 I was born in Valletta and lived in St.Paul Street.
My education started at the sisters of St. Joseph in Zachary Street Valletta. I remember Sister Emma, Sister Nelly and Sister Christopher. During the war we were taught in their convent house a few door away. One of my class mates was the the much loved Prof.Guido De Marco (R.I.P.). We stayed in Valletta throughout the war. Then off to the Lyceum. As I explained before my first class was in Spinola House, then at Hamrun. We used to have a private coach pick up the students from the bus terminal. We would be there much earlier and play games. If we got to Hamrun early which was the norm, we would play games at the Fr.Diego Square. I remember one day one of the boys broke his arm and the caretaker was walking him holding his broken arm. At lunch time one of the students always had plenty of money and he would invite his friends maybe three or four and shout us a coffee and a pastizz at the coffee shop at the corner across the road. I don't think there is any harm in naming the boy Rene Ragonezi(R.I.P.). I think school hours were from 0830 hours to 1300.
When we graduated to "Il-Quarta" we started at Merchant Street Valletta. I finished my sixth year. In Valletta we used to cause some havoc in the big
yard there. Yes we had nicknames for most of the teachers. Per Se He used to teach Latin. Contadino He used to teach Italian. Baqra He had such a deep
voice. But really we respected them. You did something wrong your name goes in the Black Book and on Parents Day All will be reviled to you parents.
Some boys, I am not going to mention names, use to chat up some of the girls from the Secondaria further up in Merchant Street. Boys will be Boys Isn't
that what they say.
I started to study accountancy and after a few months got a job with Air Malta at their Office in South Street Valletta. At the time Air Malta did not have any aircraft but was an Agent for BEA. A friend of mine Joe Micallef,(R.I.P.) also an ex Lyceum student was already in Australia. He used to send me letters to come to Australia. Being single I thought I give it a try. I arrived here in March 1954. I settled in straight away. After a few years I was the accountant for a multinational company. I reported to the Financial Controller.
I lived in Sydney for 19 years and then the Company I was working for, transferred me to Melbourne. I am married. Have 5 children and 8 grand children.Naturally I retired a long time ago. I did a lot of travelling in America and Europe, I came to Malta about five times and I always enjoyed it. I once took with me my three boys who were in their thirty's and one forty. We hired a car in London and then went to the continent and visited many countries. Then to Malta. They wanted to know where their parents came from. They were pleasantly surprised.
I once was on my own and I walked from Cirkewa to Birzebuggia in about six hours. Every one thought I was mad. We are used to long distances here. Itis
not uncommon to go bushwalking during the weekend and walk for miles. Now of course If we go shopping or to church or to see friend. Start the car.
Melbourne is a big city and has many suburbs. I live about 20km east of Melbourne. That is considered a stone's throw.
Well I hope I haven't bored you with all this. All the very best.
Tony Alexander
Melbourne Australia
email; tonyalex1@bigpond.com
Please note that whoever wishes to communicate with Mr Tony Alexander, may do so using the email address shown here above.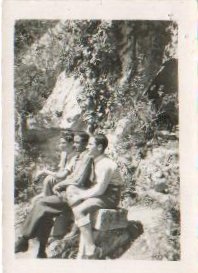 starting from left to right Myself next is Joe Micallef and on the right is Joe Ciappara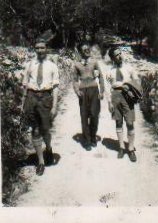 Vincent Moran, Joe Micallef and Joe Ciappara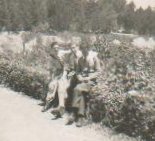 Myself, Vincent Moran and Joe Micallef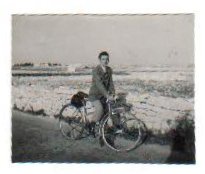 Myself
Vincent Moran became a Doctor and was Minister for Health. I met him once
when I visited Malta. Joe Ciappara I think he became a Notary Joe Micallef I think he was a teacher for a while and then he migrated to
Australia and he was the one who encouraged me to follow him. He met me at the wharf when I arrive. Later he moved to Canada. Unfortunately he passsed
away a long time ago