Picture below taken around 1963 showing the 11th Regiment, Royal Malta Artillery Winning Team in the Malta Territorial Force Annual Shooting Competition. Yours truly is sitting down on the grass on the left holding one of the trophies.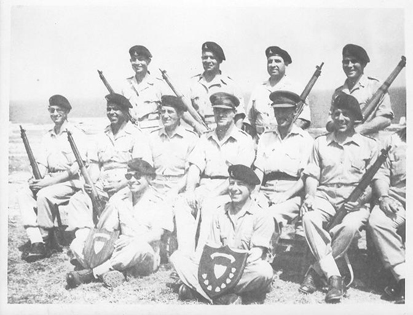 The picture below is me and John Abela (the son of Mr. Paul Abela, Moths Teacher) taken in 1954 at the Annual Lyceum Scout Group's Camp at Fort Campbell, Mellieha.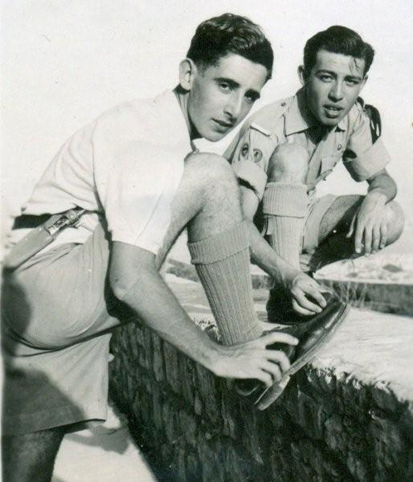 The picture below is me with my dad (Capt JS Buttigieg RMA) taken in 1945 at Spinola Battery where my dad was stationed at that time. Boy: have I changed!!!!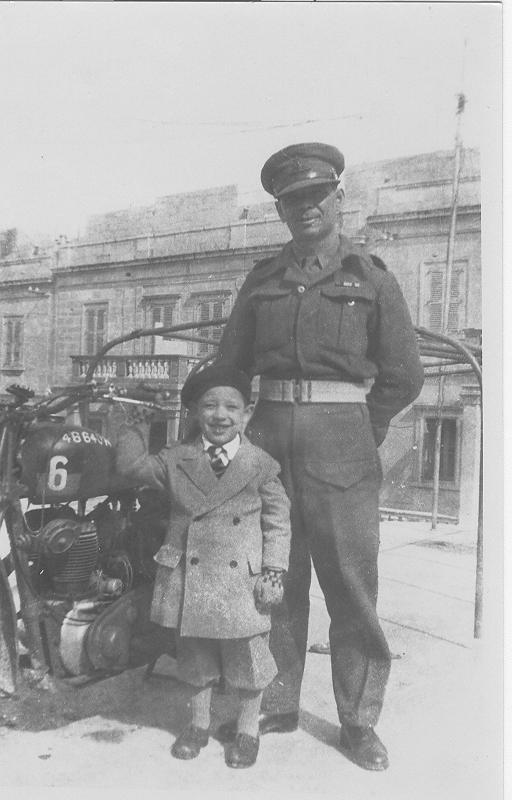 The Lyceum Group Scouts  at the Jungle (1955). Standing (left to right): JDB, Alfred Calamatta, Peter Calamatta. Front Row (left to right): Denis Hamilton, John Abela, Joe Vassallo.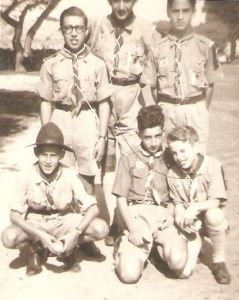 JDB wearing the Lyceum uniform (1955)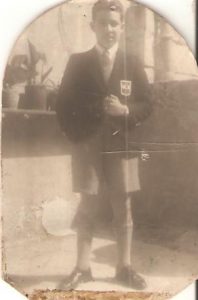 JDB with Uncle Gerald and Auntie Polly (1942)
JDB instructing Cubs in the semaphore code (1954)
The Lyceum Group Scouts at the Jungle (1956)