My name is Reno Demicoli.
I was born in St Venera (Ta' Cini Hospital) on 24 March 1947.
I passed the Lyceum entrance exam in 1958 from the Victoria Avenue, Hamrun Primary School (Primary School teachers Mr Messina / Mr Cilia).
On leaving the Lyceum I worked briefly at the Phoenicia Hotel and then joined Barclays Bank DCO, later to become Mid-Med Bank.
In 1982 I emigrated to Australia together with my wife Helen and two sons, David and Mark.
Shortly after arriving in Australia, I joined the Australia & New Zealand Banking Group Ltd (ANZ Bank) from where I retired in December 2008.
During a career break in 1995, I spent six months in Malta where I worked as the Admin Manager of The Malta Hospice Movement, before returning to Australia and re-joining the ANZ Bank
I now live with my wife Helen in a suburb of Melbourne in semi-retirement. I dedicate a lot of time to volunteering and project management, mainly in the field of refugees settling in Australia.
I am about to embark on a cruise in SE Asia, visiting Indonesia, Vietnam, Cambodia, Thailand, Hong Kong and Singapore.
The last time I visited Malta was in the year 2000.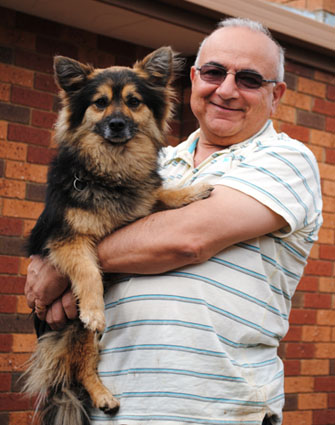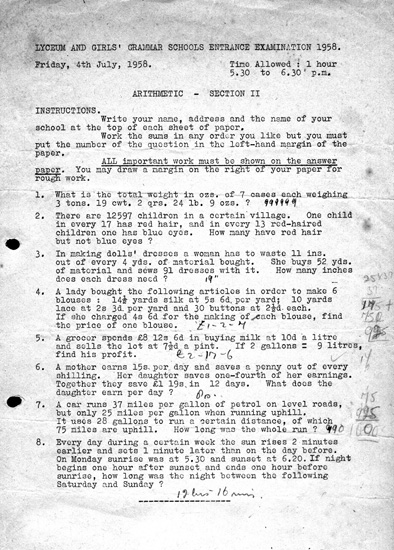 Lyceum Entrance Exam Arithmetic Paper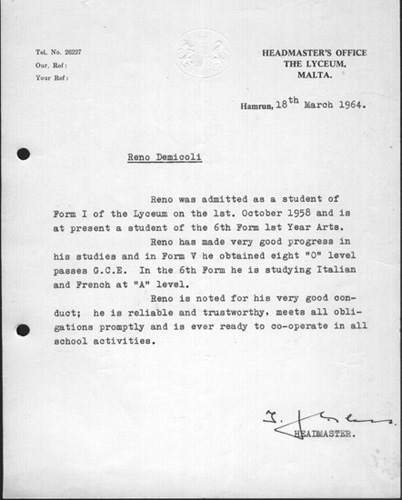 Lyceum Leacing Certificate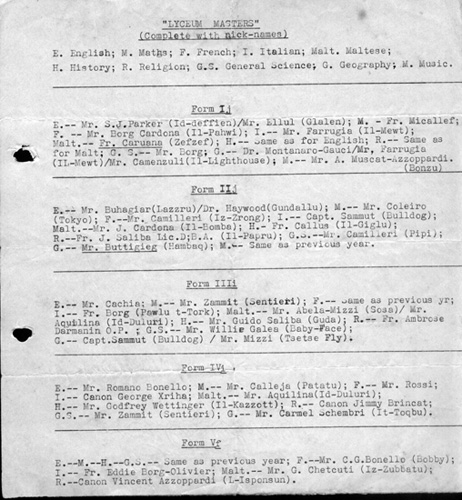 Lyceum Masters